The poster for the disaster of 1878.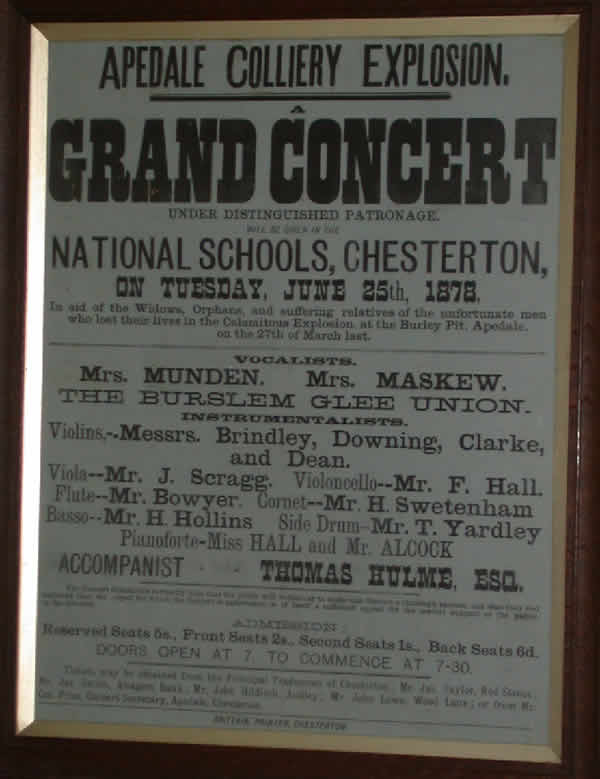 I wonder if the "distinguished patronage" was a member of the Heathcote family? Certainly Captain Heathcote was in attendance when rescue attempts were made, and the family were the owners of the mine.
Among the thirty men who died were Caleb Walley and his son John. It is quite possible that they were related to the Hilditch family as Thomas's great-grandmother was Elizabeth Walley before she married another Thomas Hilditch in Audley in 1780.
For the story of the disaster and the subsequent investigation clink on this link: Burley Pit.