John Edward Newbury was born in 1847 in a hamlet called Deptford, just outside Wylye in Wiltshire and about 7 miles west of Stonehenge. His parents were Anne Newman and James Newbury, who had married on the 5 October 1831 in the church at Wylye. John was the fourth child of the marriage. The others were, eldest first, George, Elizabeth and Jane.
Local parish records indicate that both the Newman and Newbury families had been resident in Wylye since at least the 1750s.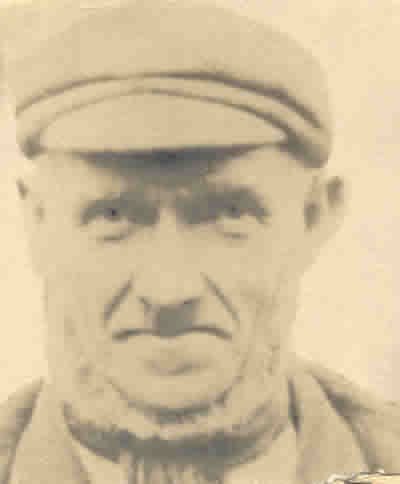 John Edward Newbury
The census for 1851 shows the family were living in Deptford although the exact address is unclear. They were the 14th household listed for the hamlet, and the 15th was a preparatory school with a mixed group of resident pupils. Anne Newbury was listed as a widow and the head of the household and by this time there was another daughter, Harriet, one year old. So James Newbury must have died during the previous couple of years.
Anne and her son George, now aged 16, were working as agricultural labourers, but farm workers in Wiltshire were poorly paid, even by the standards of the time. As a result Anne must have relied upon the parish resources to bring up her family because all four younger children were classed as paupers.
Wages for farm labourers were usually about 7 shillings a week in south Wiltshire and 8 shillings in north Wiltshire and Dorset. However, it was as low as 6 shillings in some parts especially in bad times. Remember that one shilling became 5p in "recent" times.
A contemporary writer on agriculture said of Wiltshire "The peasantry do not seem as well fed or clothed as the northern or midland counties."
James Caird, writing in the Times in 1850, stated that the labourers' diet on south Salisbury Plains consisted of bread with a little butter or lard, and cheese and bacon only occasionally if you could afford them.
By the census of 1861 John Newbury's sister Elizabeth had married Edward Macey, an agricultural labourer, and was living at 22 South Street, in Wilton. The couple had three young children, Hannah (age 4 years), Louise (2 years) and baby Henry (4 months), who may have appreciated the fact that 15 year old "Uncle John" was by then living with them. He was probably more pleased that he had a job, as an agricultural labourer.
There is no sign of the rest of the family in this census. It is possible that they had moved to look for work. In the summer of 1851, 258 Wiltshire farm workers and their families set sail for Australia. This was not a unique occurrence. Sometimes a landowner helped by paying part of the immigrant's expenses but the parson was usually the link between the labourer and the immigration commissioners in London.
At some point John moved to London, perhaps looking for better wages. There he met and married a young woman called Jemima Looker. She was born in Chertsey on 18th January 1851 and by 1861 was living with her father and two sisters in Hammersmith, Middlesex. Father was a cab driver, probably with a Hansom cab. He was a widower and no doubt the older girls, Elizabeth (15) and Jemima (10), were fully occupied helping with the home and 4 year old Augusta.
By 1871, John and Jemima were lodgers at 18a South Street, Hammersmith. They had a daughter Lilley, one year old.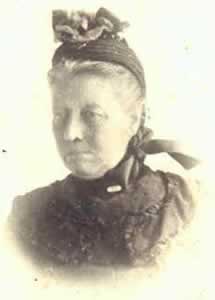 Over the next few years their family grew steadily and all the names and dates of birth are recorded in a family Bible now kept by Linda Bard, Jemima's great granddaughter. The Bible was presented to Jemima Looker in 1860 (?) by the Hammersmith Wesleyan Sunday School "on the occasion of the Jubilee". (Queen Victoria came to the throne in 1837 so either it is another jubilee or the inscription is unclear.)
Linda's mother, Daisy, recalls that her Grandfather Newbury was a fun-loving person, who used to dance with the grandchildren when the barrel organ came round the streets. I think I can believe it, looking at the photograph. Jemima looks rather more stern. however.

Jemima Newbury née Looker
At the 1881 census, John and Jemima were living at 2 Napier Cottages, in Hammersmith, together with four children and Jemima's father, David James Looker, then working as a labourer. The names of the children were Elizabeth Ann (11), Mary Ann (8), James Henry (3) and Jane (1). Jane was born on 10 November 1879 and she marked the end of the Newburys as far as our ancestors were concerned. In 1904 she married Mark Burgess, a pianoforte maker.
By 1911 John, aged 65, was listed as Pensioner, Borough Council in the census. It would be interesting to know what sort of a pension he had after a lifetime of working as a labourer. His wife was named as Jemima Levenia Newbury in this census: the name they had given their youngest daughter. Was this a mistake, I wonder, or did Jemima want a middle name for herself?