This is an assortment of official documents dating from World War II.

First, a World War II leaflet giving advice should Great Britain be invaded. It begins with a message from the Prime Minister, Winston Churchill.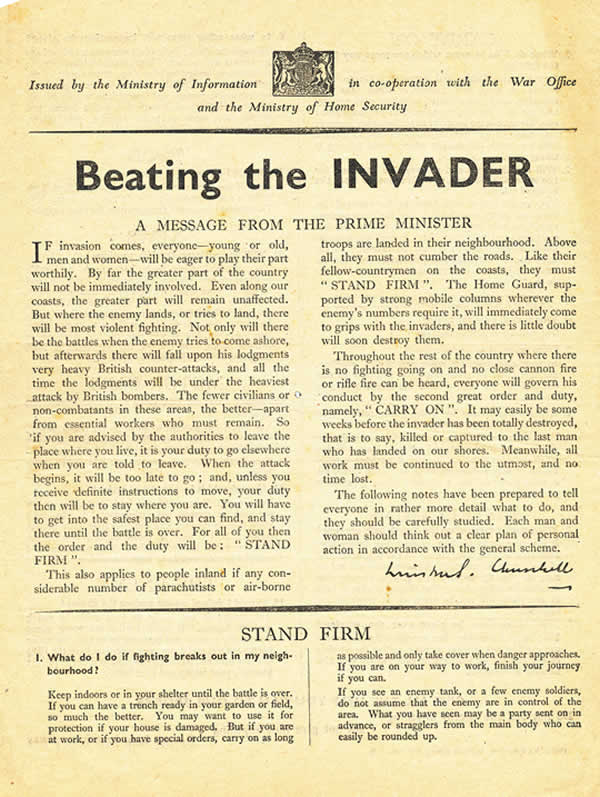 On the back are some detailed instructions on what to expect and how to conduct yourself if an invasion should come.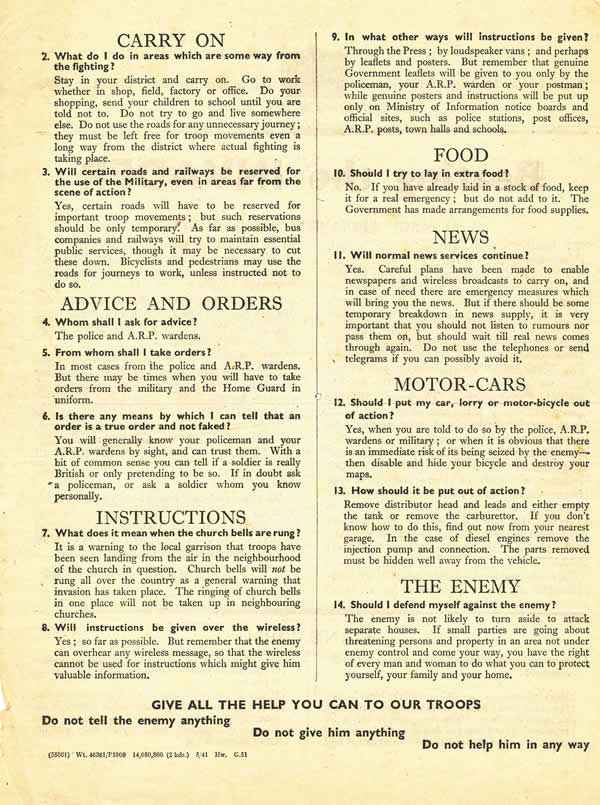 This is a leaflet carrying a message from King George VI to school children after the end of the war.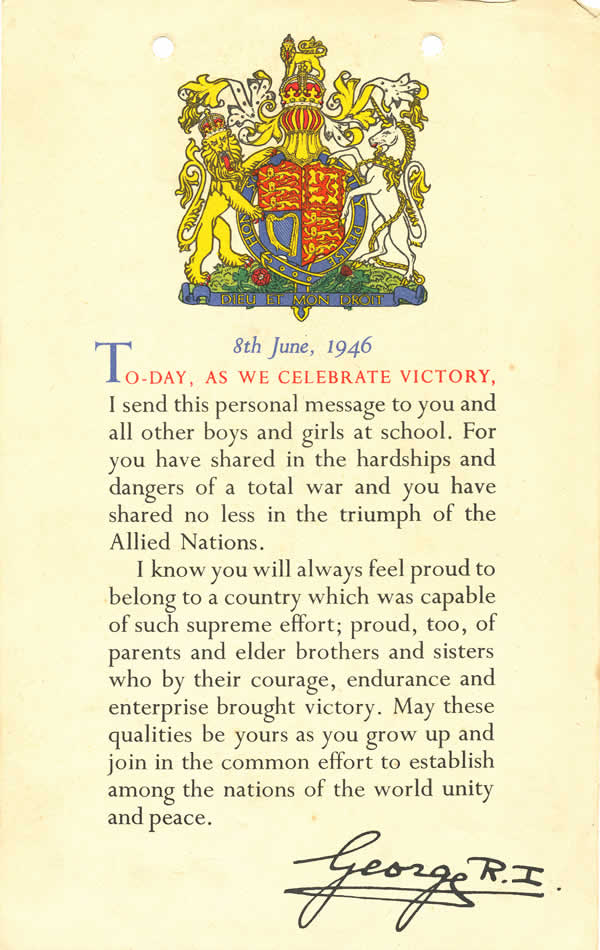 And on the back there is a timeline of key events during the six years of the war.