These booklets were issued to soldiers during World War II to provide them with a mixture of information and advice before they landed in a country. These particular guides were supplied to Jim Taylor and relate to Sicily and Italy, where he was sent after taking part in the North African desert campaign.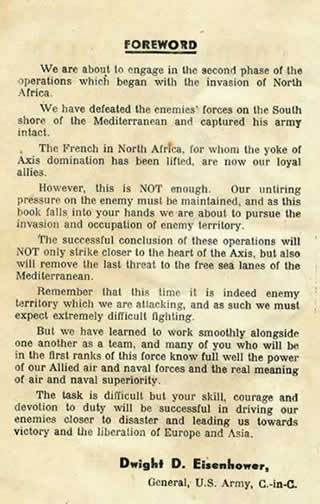 The first one is the guide for Sicily and it was designed for both British and American soldiers.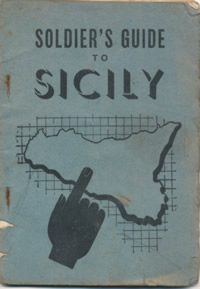 In fact, the foreward was written by General Dwight D. Eisenhower, of the US Army and the Commander in Chief for the operation.

And here are a couple of pages about the country, the climate and the people, revealing what the army thought that a soldier ought to bear in mind on arrival in Sicily.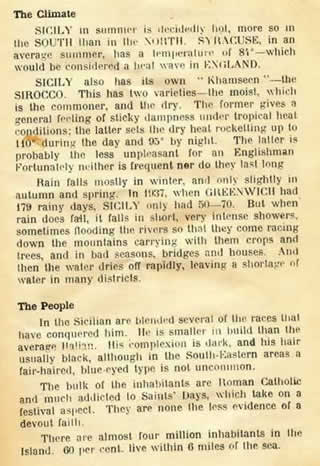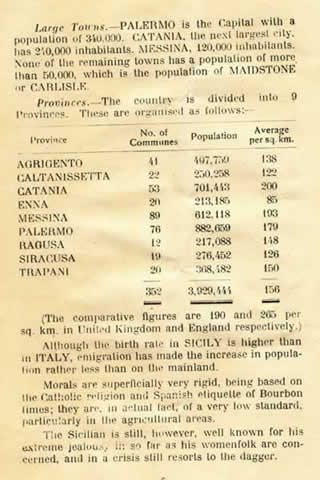 The second guide is for Italy and appears to have been written by an American judging by the wording of the Introduction, particularly the way the word "British" is used in the third sentence.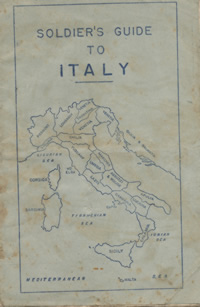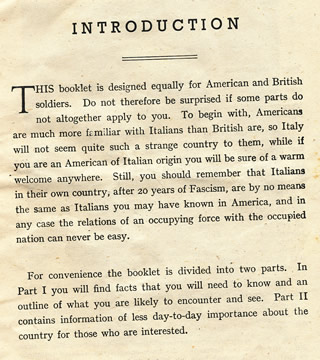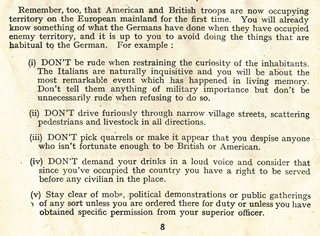 This extract offers basic advice for occupying forces, some of which could apply to any tourist abroad.