A few photographs of family weddings depicting nearly half a century of styles from 1903 through to 1946.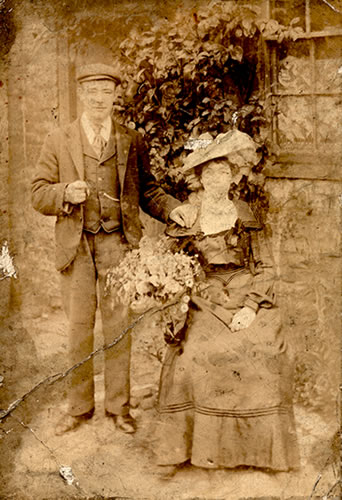 Sophia Charlotte Newbury
and
Percy William Morris
22 March 1903, St Peter's Church, Fulham
Sophia was one of the sisters of Jane Newbury.
Percy Morris joined in the Army in 1914 and is pictured in uniform on the page featuring family members who served during WW1. There is also a photograph of Sophia and their children taken at the time he enlisted.

__________________________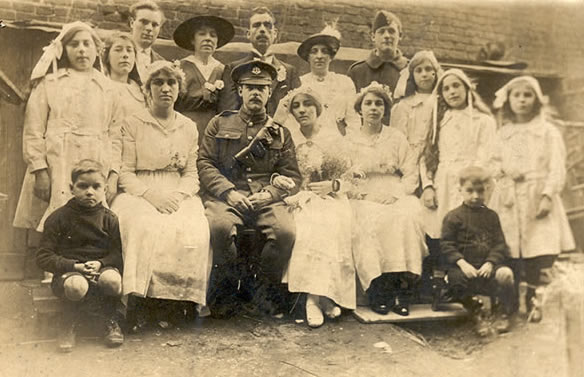 Ada Elizabeth Parker and Walter Charles Edgar Burford
27 January 1918, St Peter's Church, Fulham
Ada's parents were Mary Newbury (another of Jane Newbury's sisters) and George Parker, seen standing behind the groom. Walter Burford had enlisted in the Middlesex Regiment in 1912. He married Ada while on leave from serving in Europe and returned to his regiment the day after the wedding.
__________________________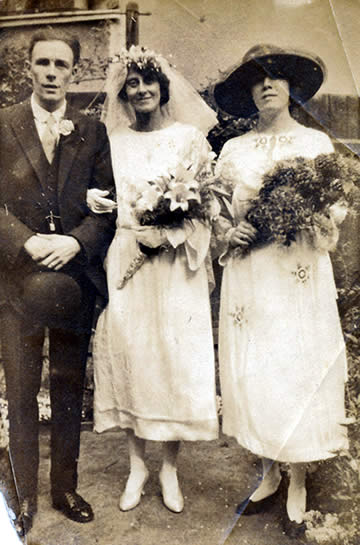 Ethel Emily Wallis
and
Albert Henry Burgess
1922, Camberwell
Albert Burgess was the eldest son of Henry Burgess and Elizabeth Hely. He was yet another family member who appears on the WW1 page.

__________________________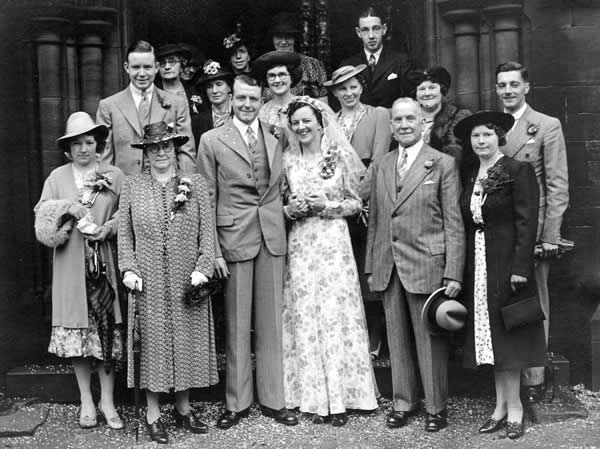 Priscilla Monica Hilditch and James Dickson Taylor: "Pip and Jim"
20 July 1939, St Mary's Church, West Derby
__________________________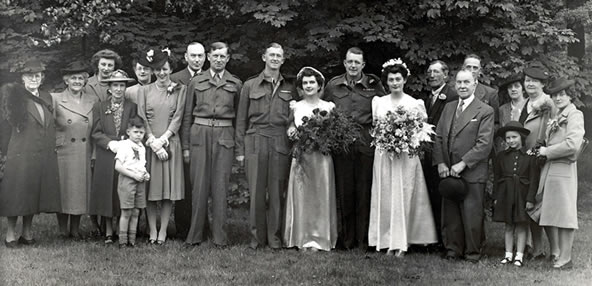 Jessie Margaret Hilditch and James Frederick Bailey
8 June 1946, St Mary's Church, West Derby
Jessie was the youngest daughter of Thomas Percy Hilditch and Elizabeth Monica Lawrence. After war service, she looked rather different from the bespectacled girl seen standing behind her sister Pip in the previous wedding photograph.
__________________________