These photographs were taken by Pip Taylor in 1930 when she was on holiday in Pendower. The make of car needs identifying, as do the people in the pictures. They are probably friends rather than relatives.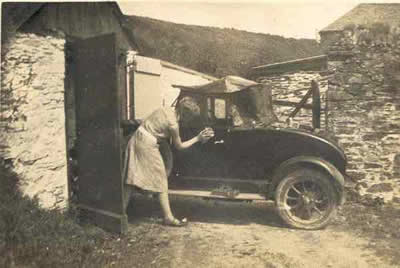 Cleaning the car. It is a convertible, and it seems to have a huge boot but the odd shaped rear end has a different function revealed in the next view.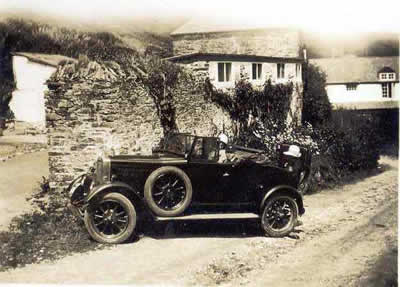 The boot opens upwards to reveal a seat. It doesn't look particularly safe and if it rains then that passenger gets very wet.
It is called a dicky seat (various spellings) and is also known as a mother-in-law seat.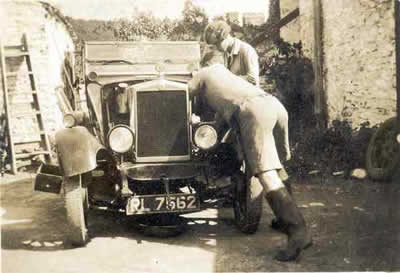 The front of the car is very square and that, together with the general shape, may help with identification. Could it be a pre-1930 Singer?
Now for a rather larger vehicle that Pip travelled in during another holiday, this time at Blackwater on the Isle of Arran, Scotland in 1931. It's a pity the front of the car is out of view. It looks huge, particularly considering that all the space visible through the open door is legroom for the rear seat passengers.