This invoice from the Warrington Co-operative Society lists the items purchased by Thomas and Elizabeth Hilditch to furnish their house "Birchdene", in Cross Lane, Grappenhall, near Warrington. It covers everything from 5 yards of cord costing twopence ha'penny in pre-decimal money (now just over 1p) to a bedroom suite for £15/7/6 (£15.38).
It looks very much as if they bought all they would need at the one shop, apart from the sheets and blankets for the beds.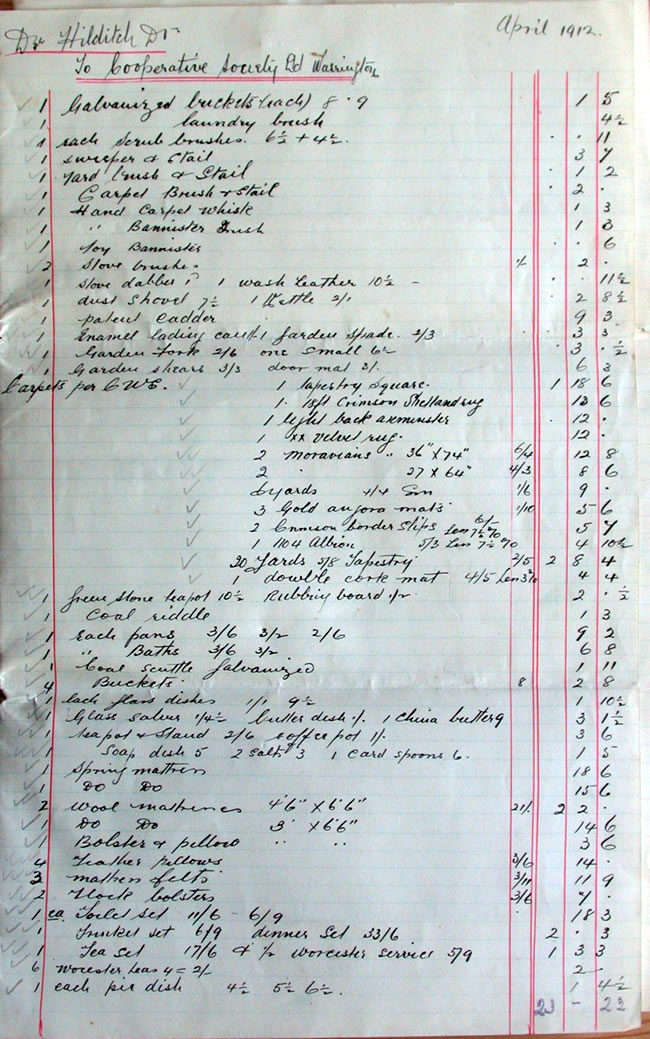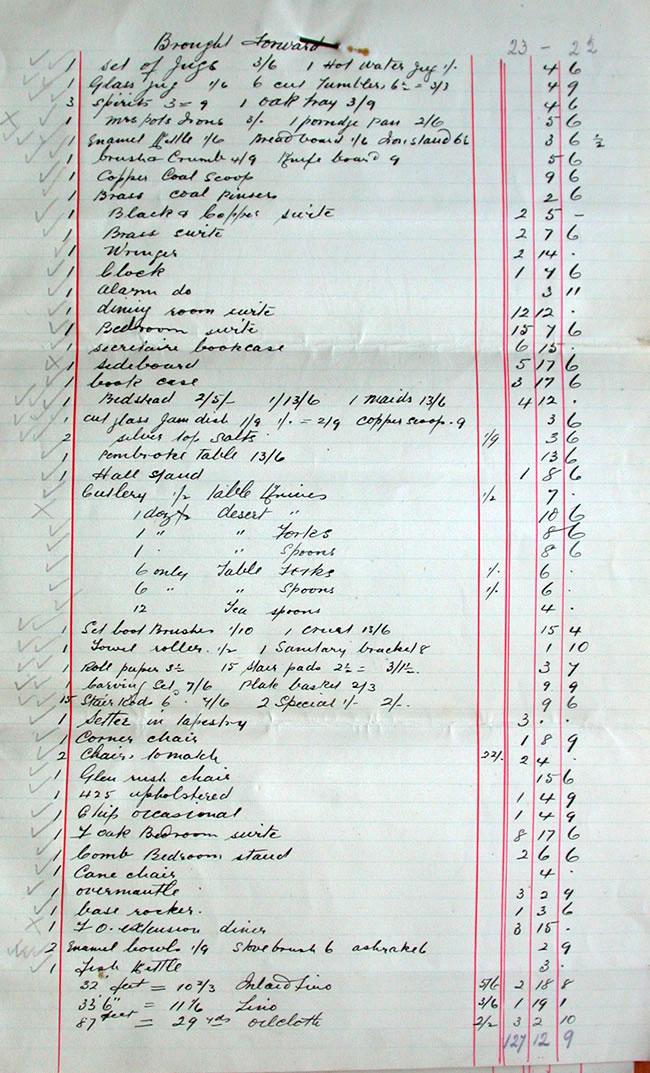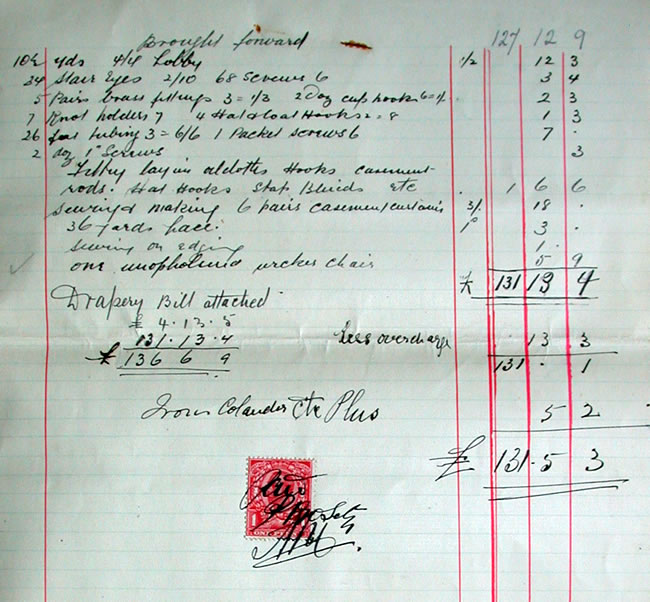 The date at the top of the drapery bill on the left below is four days before the wedding suggesting someone was preparing the house ready for the furniture to arrive. The invoice was presented on 19 April 1912 along with the guarantee on the right covering the furniture "for a reasonable period".